Click above to hear a rare,techno version of metallica's One
Here are my pix of the greatest band, Metallica.
I think metallica is the greatest band ever! EMAIL ME AND TELL ME WHAT YOU THINK ABOUT THEM and the recent departure of former bassist Jason Newsted.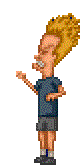 One more true Metallica fan!