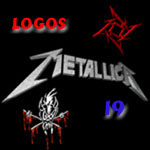 This site is still under construction but check out what is already here and check back often for new sh*t.

Clck the above to here a rare techno version of for whom the bells toll

View My Guestbook
Sign My Guestbook






This is a site dedicaded to metallica and all of their fans.

Hey dudes I have a way better Metallica site than this. I tried to put it in the webring and i put the ring on my site but for some reason it wont link. U guys should go there. I guarantee u will like it. It is www.geocities.com/metmaster2000/Metallica.html

This site has A sh*tload of metallica pictures and Sh*t about metallica.
Please sign my guest book and tell me how you like my site. Also e-mail me about any questions, comments, or helpful hints for my site. Feel free to request a certain pic or other stuff you would like me to add to my site.


Thanx!!!!!!


You are Metallica fan (visitor) #

Powered by counter.bloke.com


Since.....Janurary 28th

This "NBM" Metallica Ring is owned by Cody Butzlaff.
Want to join the ring? Click here for info.